We know by now what GPS tracking systems are – transmitters that let you "keep track" of whatever you want to keep track of. In our case: our fleet of vehicles running across town or country. In the old days, managers and business owners relied on the reliability, driving skills and trust of their drivers not to lose shipments, cause delays, make any unwarranted/unlogged stops, or get lost in a new part of the region.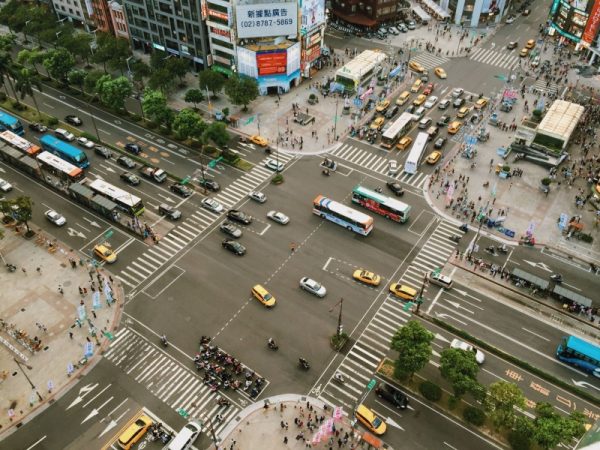 We know GPS systems show you where you're going – but let's take a look at how they reduce operational costs, improve your business' productivity, and make your customers proud to do business with you.
Increased Profit
The most important benefit—by far—of GPS tracking systems is this: more money for you. How? They let fleet managers plan and assign tasks to workers who are, unsurprisingly, eating time off the clock by doing nothing. Or perhaps 1 or 2 vehicles aren't being used, yet there's an order for a 500+ shipment of materials waiting for delivery.
GPS systems, I'm sure you're aware of, let fleet managers plan and execute a direct path to the destination in the shortest time possible. This means your company can make deliveries faster than your competitors – ensuring repeat business, putting more money in your pockets.
Birds-Eye View of Fleet
Whether you have dozens, hundreds or thousands of drivers on the road, the point is clear: you have too many drivers to count. Do you truly know how your drivers are operating your fleet vehicles? A GPS tracking system ensures each division/region operates and works on the same metric using real time location-based data.
And, because the fleet tracking system shows you how drivers are using your fleet vehicles, they'll drive at appropriate speeds that prolong the life of your vehicles and maximise safety.
Control
You're paying your drivers to deliver shipments at their destinations on time – not for their personal downtime. A GPS vehicle tracking system lets you communicate with your drivers, managing your fleet (no matter where you actually are).
The amount of control you have over your drivers' use of your property and time effectively makes you Big Brother (who is always watching). Plus, since alert notifications show you when drivers reach checkpoints, vehicle tracking systems also remove the need for timesheets – which could be forged or falsified.
Keeps Your Customers Happy
A business is literally nothing without its customers. Therefore, keeping customers happy keeps you happy – because it keeps your business afloat, and keeps money in your wallet.
Since GPS tracking was designed to show drivers where to go, your customers and clients don't have to wait hours for your materials. The driver knows where to go, and arrives promptly. This makes you, and your business, look good and ensures repeat business.
Save Time
Every manager knows the headache of having their fleet stuck in traffic. Deadlines are delayed. Orders are delayed (or cancelled). Shipments derail off schedule. Massive headaches ensue. GPS tracking systems let fleet managers properly coordinate drivers to avoid busy highways, streets and routes. Never again will gridlock or an hour-long waiting time occur.
Costs
GPS fleet tracking means you, as fleet manager, can control how fuel is used. GPS tracking means drivers know they're being monitored at any time – which ensures productivity and the destination is reached within the deadline. Not only that, but it ensures the driver is aware of how he/she is consuming vehicle fuel due to speeding or taking frequent "breaks."
Conclusion
You can see a trend here for fleet management: real-time monitoring and tracking of your materials, so you can see where they're going. These advantages are for fleet managers; they may differ depending on the different devices in the market.