A guest post by David. If you wish to write one, check out the guest-posting guidelines and details.
Everyone has a certain idea of "Living Simple" or "Being Productive". And just like the words God, Zen or Soul, every definition of "Living Simple" or "Being Productive" can be the right one.
Every society forges a matrix in which we find a special place. In the Matrix (that is not the movie by the way!) everyone's level of simplicity and productivity are measured on a scale that is built on preconceived, static, cultural schemes.
Although it is important to preserve our cultural roots, costumes and traditions, this willingness to preserve the way we have always lived leads us to the preservation of bad and unproductive mental schemes too.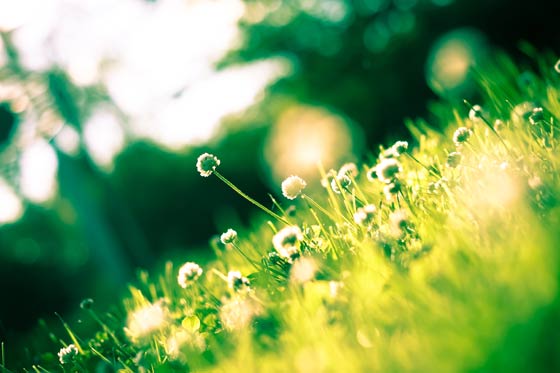 Our mental schemes have a deep impact on the way we perceive the world around us, the way we talk, the way we live our life and ultimately, the way we are productive or the way we look for simplifying things in our lives. As you probably know yet, in western society we perceive someone's status basing our jugde on the person's material possessions.
In eastern society the spiritual aspect of life has always had a greater impact on the way social status is recognized.
Even if during the last decades, eastern society has been introduced to the western cultural influx. It is now easy to realize that the matrix of every society owns a set of rules and behavioural patterns in whose basis we can adapt and interact with other humans and society in general.
On the basis of these assumptions, how can we make the most out of our life, becoming productive by living simply?
Simple living has an effect on our day-to-day life: we have more time to think, to enjoy life, to spend our day with people we really care about, to live the best we can, to start living that lifestyle we crave for.
Long story short, you become the Designer of your Own Life.
There are several ways to start designing and living the life you truly want. And what is amazing with it, is that changing our condition is not day-dreaming. Changing our condition is reality, plain and simple. We can do that, everyone can do that and, if we look closely, we can always find some inspiration in the world around us.
Finding inspiration is the key to the succeed in life. You can be inspired by the words of someone, by the words of a books, by the thoughts of someone. The possibilities are endless. Start doing unusual things, experience new activities and sports, know someone special, join a new community, make friends with new people, strenghten your relationships, think big, live the way you want, when you want, how you want. That is the key my friend.
Make remarkable choices, start a small business, face your fears, cope with your weaknesses, experiment a new style of dressing, try a different haircut, get to know people who share your same passions, try reading a new book. At first, experimenting can be kind of strange for you. But soon, you will be accustomed to it, you will get up smiling to a new day, you will fall asleep at night with a sense of happiness to be living. By choosing what works for you and trashing out the rest you will reach a colourful life, a life in which there is no limit to your potential. You will realize that what blocks you is just your mind, your fears of succeeding in life.
Probably, you have to condition yourself to your (new) lifestyle. Changes never happen overnight. They only come with dedication, passion, effort and hard work, repeating things and experimenting over and over.
Nevertheless, what everyone is looking for is just a life that works, a life that is enjoyable, a life in which you do things that are meaningful to you, a life in which there are no limits to the success you can reach, a life in which dreams always come true.
Life is now, don't let it pass by.
The Author, David has been interested in personal excellence since 2006. He has recently developed a strong interest in Personal Productivity and Time Management. He blogs at UbuntuLook which helps every user to improve his/her own Life Management Skills.