Programming for the last two decades has been indispensable to the success of every industry. Programmers contribute a lot in terms of success and are therefore always in high demand.
It would not be surprising if you were willing to head down the same path too and want to be a top-notch coder. Like all arts, it requires tremendous effort for proficiency, especially compared to the competition out there. So here we have compiled a few hacks to get you started!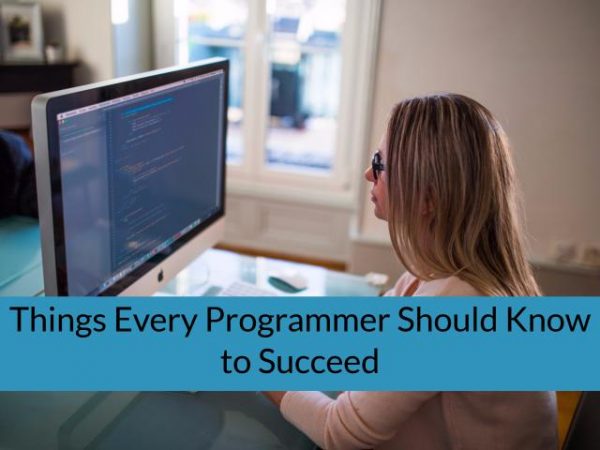 Keep It Simple
You probably know this by now – the simpler things are better for all parties involved. The same logic can be successfully applied to coding as well – the easier, smaller and more precise codes you formulate, the better results are going to be achieved on execution. After all, writing clean codes is an art.
This is an art that takes us one step closer to The Smart Future.
Don't Listen to What They Say
Another age-old adage that applies seamlessly to coding is that you cannot afford to pay heed to comments people make on your code. The comments sometimes are downright vicious and nasty–entering the domain of full-fledged cyber bullying . Always do your own thing, write your own code to solve your own problems.
Be Clear About What Your Code Is Supposed to Achieve
Right from the outset, you should have a clear-cut idea of what simulation or solution should be achieved as the end result of your code. It helps not only to make the writing process quicker, more methodical and more streamlined, but also it takes you closer to the desired end product than what an obscure idea of the result does.
Always Take Your Codes for Test Drives
Much like you do with a car before you buy it, only now you have to step into the shoes of the producer and not the consumer with a product. The only thing that remains constant is the element of testing, where you run a code and see whether it yields the desired results before you make it available for use to others. This saves a lot of time on others' parts, and your reputation as a fine coder.
Accept the Fact That You Still Have Miles to Go
What do I mean by this now? Well, I mean that you will have to get your ego and un-realistic optimism out of the way and concede that there will always be people out there better than you at coding. There will always be some stuff that you haven't, and cannot learn in a lifetime. Therefore, you better teach yourself to deal with these insecurities if you want to have peace of mind.
Cultivate the Learning Habit with Care
In order to master the maximum amount of coding proficiency possible within a lifetime, learn something new about the art of coding every single day without failure. Try to get through the maximum amount of material that you can within a given short period of time and if some days you just cannot pick up new stuff, don't be too hard on yourself – remember you have certainly come a long way, and if you can stick with this habit, you have very far to go successfully as yet.
Love What You Do
Here's the third age old apothegm that will help you master code – if you love what you do, there won't be a day in your life that you will have to work. Some love must have propelled you along the path to coding and sustained you for this long. Stuff like hacking of course has inspired this love among the masses of today. To cultivate this love is what I am asking you to do.
So these were some pointers for every aspiring programmer. Whenever you are in doubt, I hope the given points will give you some strength to carry on!