Network marketing refers to a sales strategy where a non-salaried workforce sells a particular product to a network of distributors. The initial sellers earn a commission for each sale they make to a distributor. This process continues until the product reaches the intended consumer.
Today, millions of people are rich because of network marketing. At the same time, many individuals have lost the money they had invested in this endeavor.
The marketing strategies pursued by these two groups of people are different.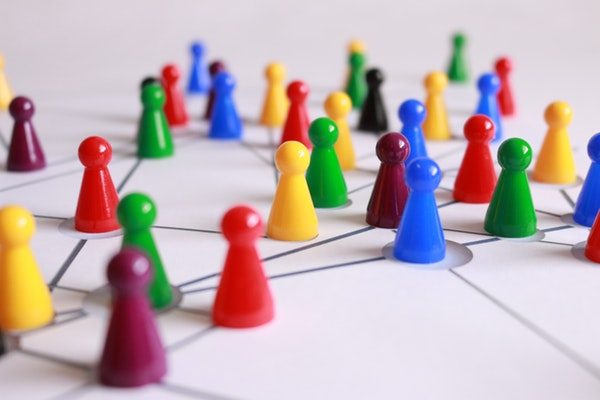 Here are 5 tips to creating a network marketing plan.
1. Formalization of Processes
Formalization is critical to developing an effective network. For example, it creates strict guidelines that you can use when interacting with your distributors and potential clients. These guidelines create an air of professionalism between you and them encouraging trust and cooperation.
Developing metrics for your social media efforts is one way of formalizing network-marketing processes. For example, which social media site has the potential for the most leads? Is it Facebook? Is it LinkedIn?
How are you developing it as your primary platform for social media marketing?
2. Focus on Your Customers
Marketing gurus often say that the customer is the king of the market. In other words, your client determines what he wants, when he wants it, and at what price. Therefore, marketing a product to a customer without understanding his needs is futile.
Your distributors will also fail as well. Therefore, the best network marketing plan centers around the customer. It markets the product you have based on the needs that your client has.
The marketing strategy includes steps that urge him to examine the product followed by information on how useful the product is.
3. Having Brand Ambassadors
The biggest marketers of your network marketing business are the distributors who work under you. Remember, they will meet potential clients and distributors. Then they will tell them about your products and services.
Ensure that your plan turns your distributors into brand ambassadors. For example, the tone they use as they talk about these products and services is critical because it affects people's behavior in the future.
More specifically, clients who lack money today might buy it tomorrow because the pitch and the approach used by distributor was convincing.
4. Use Marketing Invite Scripts
Network marketing is a highly personalized endeavor. You have to meet people personally if you want to convince them that your products as worthwhile.
The best way of doing that is by holding presentations before a large group of people.
How do you gather large groups of people together? Well, you can do that through marketing invite scripts. They should be part of your plan because they generate leads by encouraging people to come to your presentations.
Click on toddandleahrae.com for the best tips on invite scripts.
5. Differentiate Yourself
A plan considers the realities that people face or have faced in the past. For example, the experiences that some people had with network marketing were negative. You have to differentiate yourself from the network marketing companies that caused those unpleasant experiences.
Doing that is possible if you have the right network-marketing plan in place. You can do that by focusing on customer experience during your presentations. You can create offers that are different from those created by your competitors. You can also sell products that solve unique problems.