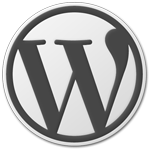 I had written on how to load CSS on the admin side before. This involved adding the load function into the functions.php of the theme.
Recently a need arose where the CSS had to be loaded irrespective of the theme being used, on a multisite network. So the function took shape as a plugin and I have my first WordPress plugin up in the extend.
Admin CSS MU
Admin CSS MU simply loads a CSS file. All your custom CSS can go into that file. I think the best use case for the plugin would be as a mu plugin, since it wouldn't probably need an update ever (and hence the MU in the name).